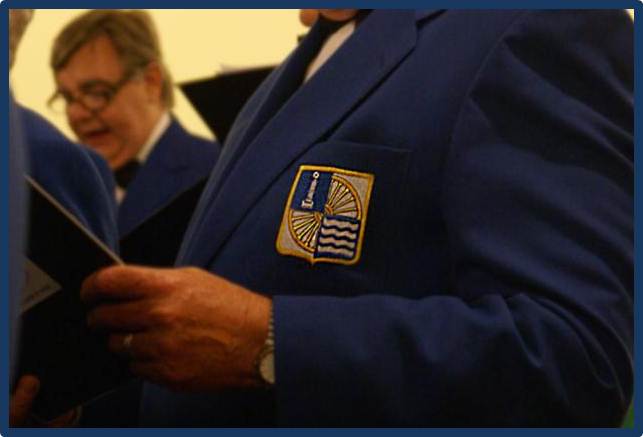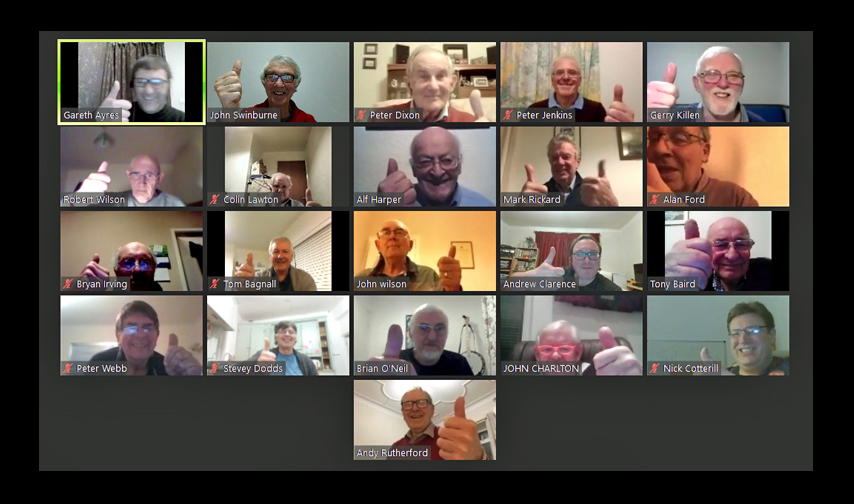 Great news:- Rehearsals
Since the Covid outbreak began the choir have had over 70 Zoom sessions lead by their MD Andrew Clarence. Although these have been very successful we are pleased to be resuming face to face rehearsals on Wednesday 6th October. Any choir member or prospective member should meet at St Hilda's Church, North Shields at 7.30 pm.
Join Us
Do you want to:-
Feel good
Reduce stress
Improve your social life
Make new friends
Enjoy trips away
Boost your self-esteem
........and maybe even stop snoring?

Singing in a choir is beneficial in so many different ways and Backworth Male Voice Choir is currently recruiting new members.
Don't worry if you can't read music or you are not sure about whether you are a tenor, baritone or bass. You will be given expert guidance, encouragement and an opportunity to develop your musical talents.
If you are interested in singing why not come along to one of our rehearsals any Wednesday night from 7.30 to 9.30 pm at
Saint Hilda's Church
Stanton Road
Preston Gate
North Shields
Tyne & Wear
NE30 3PH
Or for an informal chat about Backworth Choir please contact the Secretary or ring Gerry on 07963515190
secretarybackworth@gmail.com
MEMBER COMMENTS

Malcolm Stafford 1st Tenor
I became a member of the BMVC after going to see them at the Whitley Bay Playhouse, up till that point I had only sang with my church choir on a Sunday morning. The next day like you, I was having a look at the web site and found the phone number and gave the choir a call.
The people I spoke to could not have been more helpful and made the path to my first rehearsal so much easier.
At first I sat in with the baritones and one of the lads gave me the music so I could sing along, as always they could not help me enough and I enjoyed my first night being part of the BMVC and the nice cup of tea. The thing I like about our rehearsals is no one is ever singled out; no one has to sing on their own or will ever be embarrassed by the other members. That's not to say we don't have a laugh (because we do)
I have been a member for a few years now and still feel it's the best phone call I ever made.
So like me, if you like to sing (and you don't have to be Alfie Boe), make that call come and join BMVC.
Paul Robson, Baritone
The dedication, professionalism and friendliness of the choir is exceptional.
Colin Lawton, Baritone Colin Lawton joined the choir 50 years ago and is the choir's longest serving member. Colin says that he plans to go on singing "for another ten or twenty years as long as my voice lasts and more importantly my memory, because we have to sing without a copy of words or music.
Andy Rutherford, Bass
Joining the choir has proved to be the best and most important social decision I have made in recent years. The enjoyment of Choral music has become an important aspect of my life, providing both a real artistic element and new found friends of similar interests.
I continue to enjoy the benefits of choral singing, socialising and the presentation of local and continental public concerts. Rehearsal is also an essential part of choral singing and readers with musical interests and some singing ability, should consider joining a local choir for the pleasures and benefits I have mentioned.