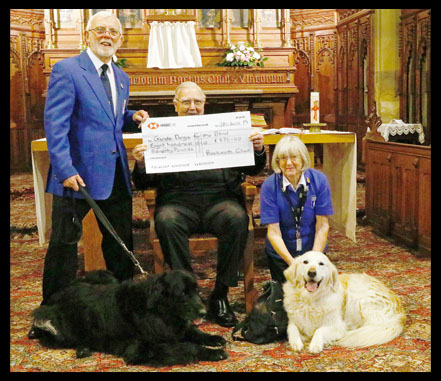 About us
The Backworth Male Voice Choir was founded in 1951 by miners of the Backworth Colliery. Our first Musical Director was Joe King, the Colliery Manager, and although the Colliery is long since closed, there is still a close association and affection for our heritage.
The Choir performs extensively throughout the region and beyond, supporting charity initiatives as well as performing alongside some of the region's finest instrumental/choral ensembles and soloists.
The Choir have toured Europe on a number of occasions having visited Germany, France and Belgium as well as playing host to a number of European choirs on UK tours. In June the Choir travelled to Germany to meet up with old friends from the Bergischer Mannerchor, Solingen and to take part in a series of special concerts. Both choirs were asked to sing at the 150th anniversary celebrations of the Finkenweder Choir, Hamburg.
The Choir have been fortunate to have had a number of well established and distinguished conductors who have all brought their own unique styles and ideas. Today the choir are under the leadership of Andrew Clarence.
Today's Choir is a seventy strong community choir, attracting members from all walks of life. We are proud to support the work of many regionally charities and organisations through our performances.
Guide Dogs for the Blind
Guide Dogs for the Blind will benefit to the sum of £870 thanks to the efforts of Backworth Male Voice Choir.
Guests packed into St John the Baptist, Annitsford and were entertained by the choir and soloist Phil Dixon. The programme included songs from the traditional male voice repertoire and musicals, as well as a stirring rendition of Bohemian Rhapsody by the choir.
At the end of the concert Fr Richard Harriott told the audience that although the concert had been wonderful this was not the best ever performance in the church. This had to be by the famous bass, Owen Brannigan who had sung in the church choir as a boy.
The photograph shows the Chairman of Backworth MVC, Gerry Killen presenting a cheque, for £870 to Ann Wilson (representative of Guide Dogs for the Blind). Fr Richard Harriott is holding the cheque and he along with the parishioners of St John's must be thanked for providing the venue free of charge.
Sitting on the floor are Ellie and Miller, two retired guide dogs who are now looked after by Ann.